Expanding Your Possibilities
Boutique Chartered Accounting firm specialising in bespoke accounting, taxation and advisory services.
Brisbane Tax Accountants
Expanding Your Possibilities
We are a boutique Chartered Accounting firm that specialises in providing bespoke accounting, taxation and advisory services to individuals, family-owned businesses, SMEs and reporting entities. We achieve this by building a strong, long-term and highly personal relationship with our clients to ensure it matches their needs and financial goals. Our tailored approach allows us to work closely and proactively with our clients, to ensure their success, maximise business growth while minimising their tax obligations.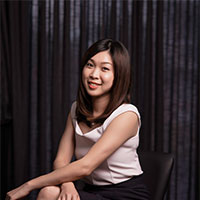 Peggy Lin
Principal
Peggy is a Chartered Accountant who has worked in public practice since 2011 specialises in SMEs and family-owned businesses. Peggy works closely with clients and is passionate to assist clients to maximise wealth and minimise tax obligation.
"PYL Accountants has consistently provided us excellent tax advice and produced accurate management reports allowing us to spend more time focusing on taking care of our business."

Victoria Point Newsagency
Owner
"Peggy from PYL Accountants has been a godsend. I was referred to her by a friend as I started my business, and it has been an absolute pleasure dealing with her over the years. Peggy has been with me every step of the way and takes the time to answer any questions and provides effective and relevant advice to help my business moving forward. I have no hesitation in referring Peggy to anyone looking for an accountant."

Ku Property
Director
"PYL accountants was with our business since Day 1. They really took the time and extra attention to come up with the most effective tax planning strategy for our business currently and one that caters to our future plans. They are efficient, effective and straight to the point. We had total transparency and open communication with PYL accountants and their team guided us through every step of the way in our business journey. I cannot recommend PYL accountant enough to everyone that is indeed of a trustworthy and reliable partner."

The Brisbane Spine Clinic
Co-Founder